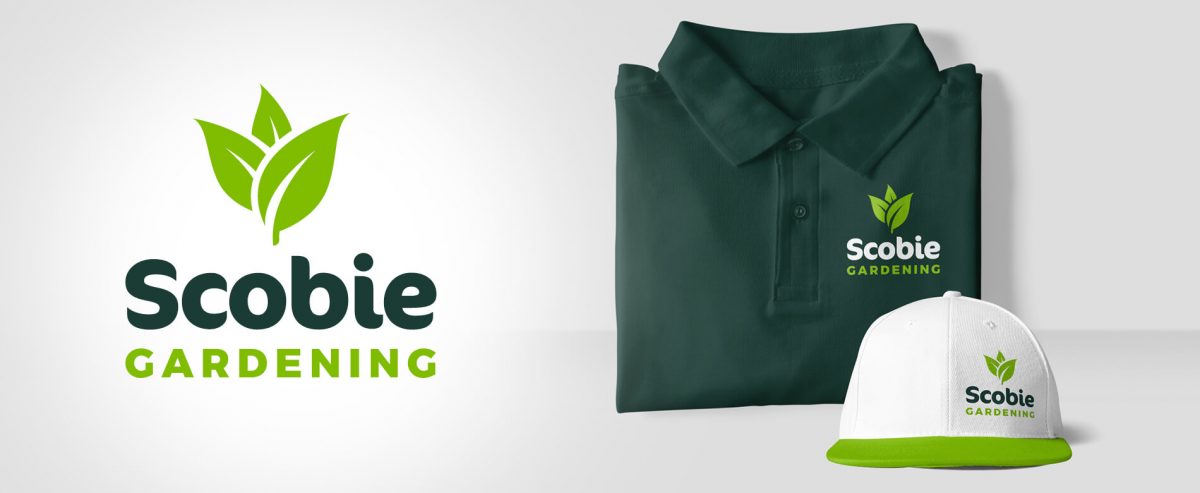 Scobie Gardening
Branding / Visual Identity
Project Goal:
Scobie Gardening are a new start-up, based in Melbourne. They approached us with a completely blank canvas for their branding – with an entirely blank brief. Their only requirement was wanting to show their clients that they pride themselves on customer satisfaction and 110% quality on all of their projects, no matter how big or small the task.
Being a new business, they were quite budget conscious.
Project outcome:
Our team came up with a simple, yet sophisticated modern design, with a simple plant graphic, using green colour tones. Its simple design made it easy to print or embroider on to team uniforms, for a professional look.